Welcome to the New Look SASS EDIT! **cue enthusiastic champagne cork pop and copious  amounts of glitter** This is your bi-monthly dose of fabulousness from the wonderful world of EARSASS - expect lots of sneak peeks at new collections, exclusive offers and SASS HQ news. We'll also be bringing you interviews and articles which we know you'll love from fellow small businesses and wonderful women who have inspired us here at EARSASS. We'll be keeping you in the loop with our fashion and styling picks as well as talking about the topics that matter to us. So make sure you subscribe to our mailing list so you don't miss a thing.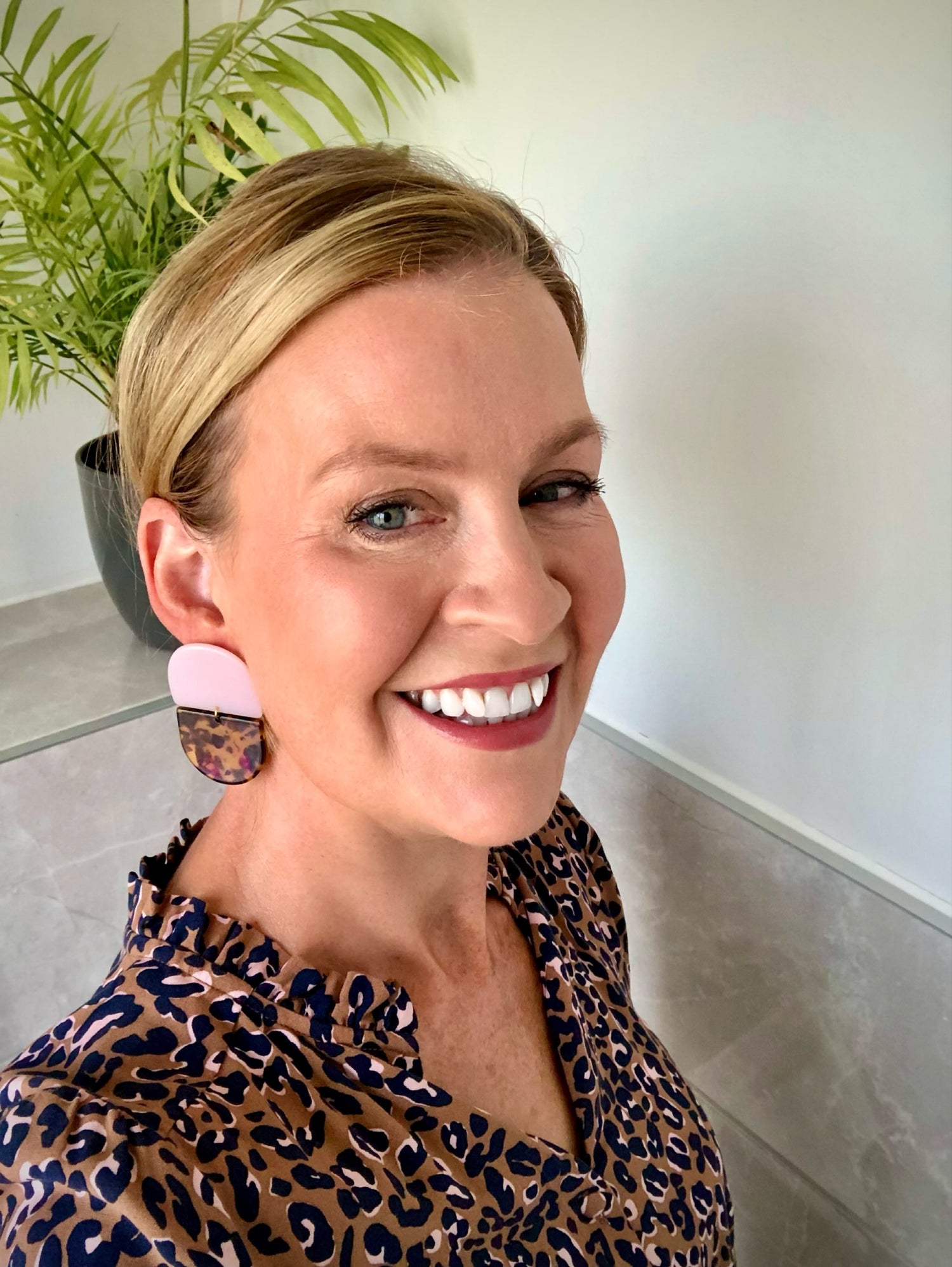 A little bit about me…I'm Suzanne and I'm sooo excited to be the new SASS journo and (sort of) roving reporter. I'm aiming to become the new Lois Lane with the same amount of SASS but bigger and better earrings! In the real world I'm a mummy to 2 very high maintenance little people and I'm also totally obsessed with beauty, jewellery and buying too many books. 
I'd love to know what content you'd like to see on The SASS EDIT so please drop me a comment or message and let me know for future EDITS.
Contact Us
Everybody's (Issy) Starry-Eyed
What an amazing way to start off the SASS EDIT! To have Princess Kate supporting EARSASS and Brave Mind whilst marking World Mental Health Day has just been incredible and we are so honoured. The Princess wore the beautiful Issy Star earring (named in honour of Sophie's cousin who took her life in April this year) twice in one week, highlighting how personally touched she has been by Issy's legacy. Knowing that Issy's story has now reached global audiences fills us with pride and we are so grateful for all the love and support we've received. 
In a moment of calm in between getting all those gorgeous Issy Stars out I sat down with SASS Boss Sophie to talk to her about The Kate Effect. 
Tell me about Issy…
She was just an absolute ray of sunshine. She loved hugging and kissing and holding everybody. She loved her family so much and adored her brothers. Her friends were her family too. She was so bright and so sporty- she just loved life. She achieved so many things in her 17 years. She won the European Gold Medal for Touch Rugby and she was a coach at the Maidenhead Rugby Club, as is her mum Sarah. Issy always wanted to help people all the time, she was just such an angel. She was born to do such good for the world, she put everyone else first before herself- just so selfless and so wonderful.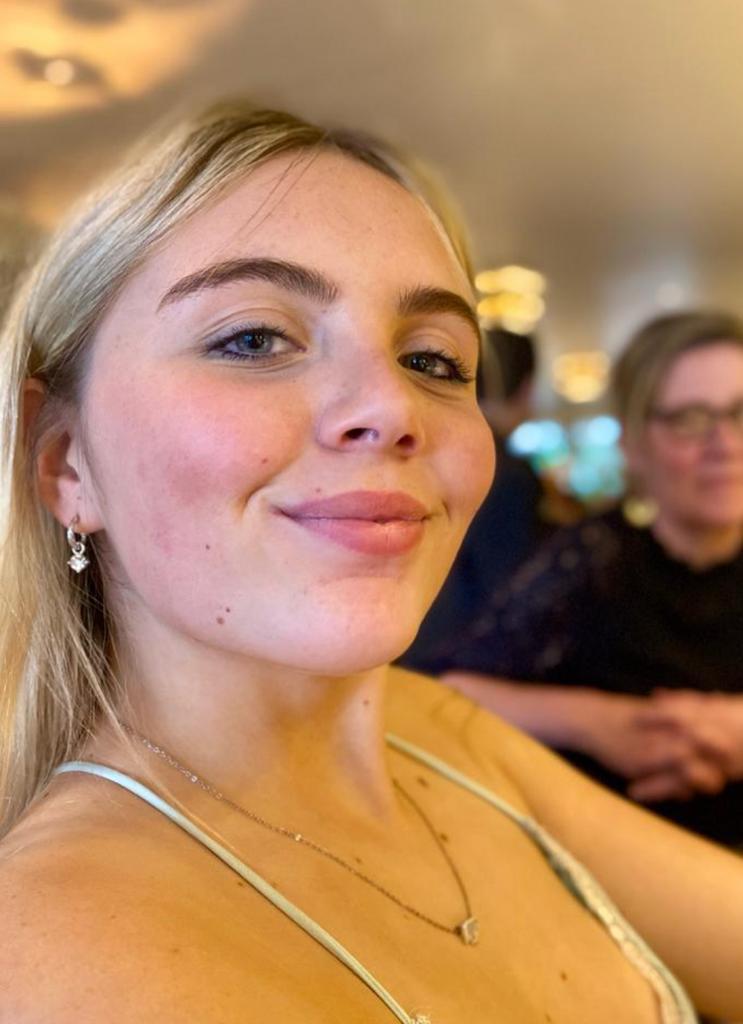 What do you think Issy would say about Princess Kate wearing the Issy Star?
She would be absolutely loving this! I can just see her face with her mouth wide open saying 'What?! No…shut up- she is not wearing them!' Issy would be here every day helping me, packaging up and getting a wee system going. She would be so enthusiastic and shocked just like I am. Issy just would have loved it. You start a business wanting it to succeed, to go far and be seen and make a difference and for people to love it, I would just never have expected a real Princess to be wearing my earrings and spreading the story of Issy and raising so much for charity.
Why did you choose Brave Mind as the charity to support for the Issy Star and how do Brave Mind educate the young people they work with?
We chose Brave Mind as we believe sport is incredibly important from a very young age for positive mental health- playing as a team, meeting people, growing, everybody coming together and supporting each other. But it's the education Brave Mind is doing- that's where the money is going to. The charity go into rugby clubs, football clubs, schools and universities to educate about mental health- more specifically mental health first aid and suicide first aid. This is an invaluable educational resource and we'll be talking more to Simon Trower, founder of Brave Mind on a future instagram live very soon about the wonderful work that's being done. The money already raised from the sales of the Issy Star will help fund these projects.
Was the specific design of the Issy Star special to you?
It's because it's a star and I've always thought of Issy as a star. She was a superstar in everything she did and she still is now- she's still a star making things happen from the other side. As soon as I saw them I thought 'that's it- that's the Issy Star.' Issy will always be my shining star guiding me through everything and she has so far by giving me strength since her death, it's unbelievable. I wanted to succeed at Earsass for her as she's helped me so much and she's just such a tower of strength for me.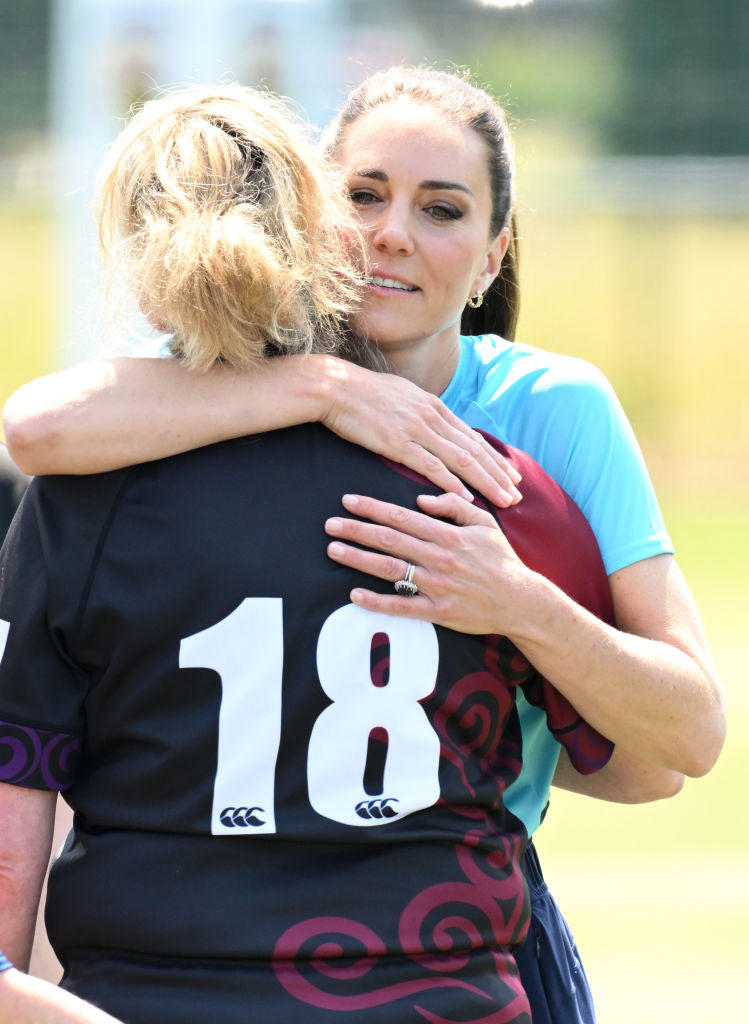 Princess Kate was clearly very deeply affected by hearing Issy's story and the photograph of her embracing Issy's mum Sarah evokes strong emotions. Has Issy's family felt supported by Kate's involvement?
Kate was so moved when she met Sarah (Issy's Mum). The Princess of Wales visited Maidenhead Rugby Club back in June this year, as part of her campaign on the importance of Early Childhood Education and the community's role in supporting young people. After arriving at the club, Kate shared such a warm and moving hug with Issy's mum Sarah. Sarah who also has two boys Ethan and Elliot explained to the princess that she had lost her daughter, Issy, to suicide just a few weeks ago and what a talented athlete and popular student she was. Sarah then gifted the Princess with the Issy Star earrings along with the meaning behind them and how here at EARSASS we will be donating £5 from every sale to Brave Mind Mental Health and Suicide Charity.
Kate really was moved and affected by this and I think everyone can see that. I think William was very moved by it too, and being parents to three children they felt very emotionally connected to the story. Kate actually wrote a very touching and emotional letter to Sarah which was such a heartfelt and personal gesture. She promised that she would wear the earrings. For Kate to have waited and chosen World Mental Health Day to wear them was so perfect and poignant for so many of us. It's been such a support for our whole family because Issy is continuing to give us all so much strength. Obviously, we would rather have none of this and have her back, but that's not going to happen so we have to keep her legacy going and that's what we're doing with the Issy Star. And with the donation from every sale going directly to Brave Mind we can ensure their invaluable work continues and reaches as many young people as possible. We've already shipped over 600 orders and we're working on our pre-orders so rest assured all the Issy stars will be winging their way to their new homes as soon as possible. Thank you so much to all our wonderful customers for their patience!
How did you first find out Princess Kate was wearing the Issy Star and what was your reaction?
So Jaz and I were in the workshop getting ready for our fabulous Christmas EARSASS photo shoot which was our first big photo shoot with some amazing friends of ours modelling and it was a lot to plan for and organise. Jaz's wonderful cousin Sian, who was our photographer, was there too. I was standing in the workshop and it was on my mind that it was World Mental Health Day and how much that means to me and to so many families who have lost loved ones through suicide and then my phone just started pinging with orders for the Issy Star. I looked at Jaz and said 'there's every chance that Kate might wear the earrings today' and then suddenly I got an instagram notification with a tag from a fashion blogger for the Royals with pictures showing she was wearing them. I screamed and shouted and Jaz and I were hugging and crying. I was so overjoyed Kate had chosen to wear them knowing Issy's story of how she took her own life and that Kate was making this statement to support all the people who are struggling with their mental health, it was just absolutely phenomenal. I'll never ever forget that day because although it was the Kate effect it's also the Issy effect as well. Then I rang everyone- my mum, my sister, Issy's mum Sarah and Issy's Grandmother and we were all just sobbing down the phone. 
If you could send a personal message to Princess Kate what would you say to her?
I would love to tell her that I hope she knows how wonderful she is and that she reminds me of Issy. Her love and compassion, her genuine interest in everybody she meets and the effort she continually puts into her public duties, being there for our country and people whilst managing her own family and private life. I feel so deeply blessed to have Kate as part of EARSASS and wearing the Issy Star and hopefully one day we'll see her in some more designs. But I would just love to thank her so much for everything that she's doing globally for mental health awareness and suicide prevention. As Kate said in her speech on World Mental Health Day:
"So we know, like you, that simply talking about mental health is just not enough… It is now vital we spend more time focusing on how we talk about our mental health - and crucially: What are we going to do to build positive, preventative solutions to one of today's toughest challenges?"
Thank you Princess Kate for your dedication to change and improving outcomes for young people's mental health across the world. 
Sass Looks That Work Hard and Play Hard 
When you're heading straight out of the office for a drink (or three) with the team you want your look to work for you all day and all night. We've put together three gorgeous earrings that are as good at multitasking as you are!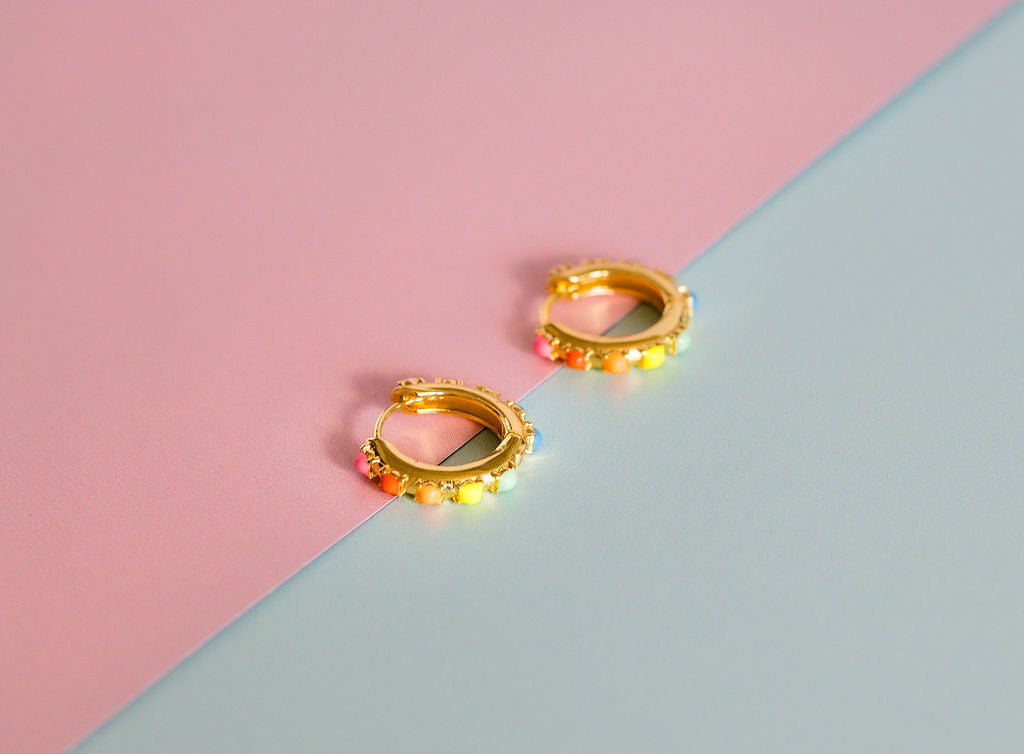 The Nala
These 18K gold plated beauties always give you effortless sass style. They may be small but they add a gorgeous splash of colour that lights up your look. Available in white or multicoloured (which I am in love with) you need these in your collection!
£23.00
BUY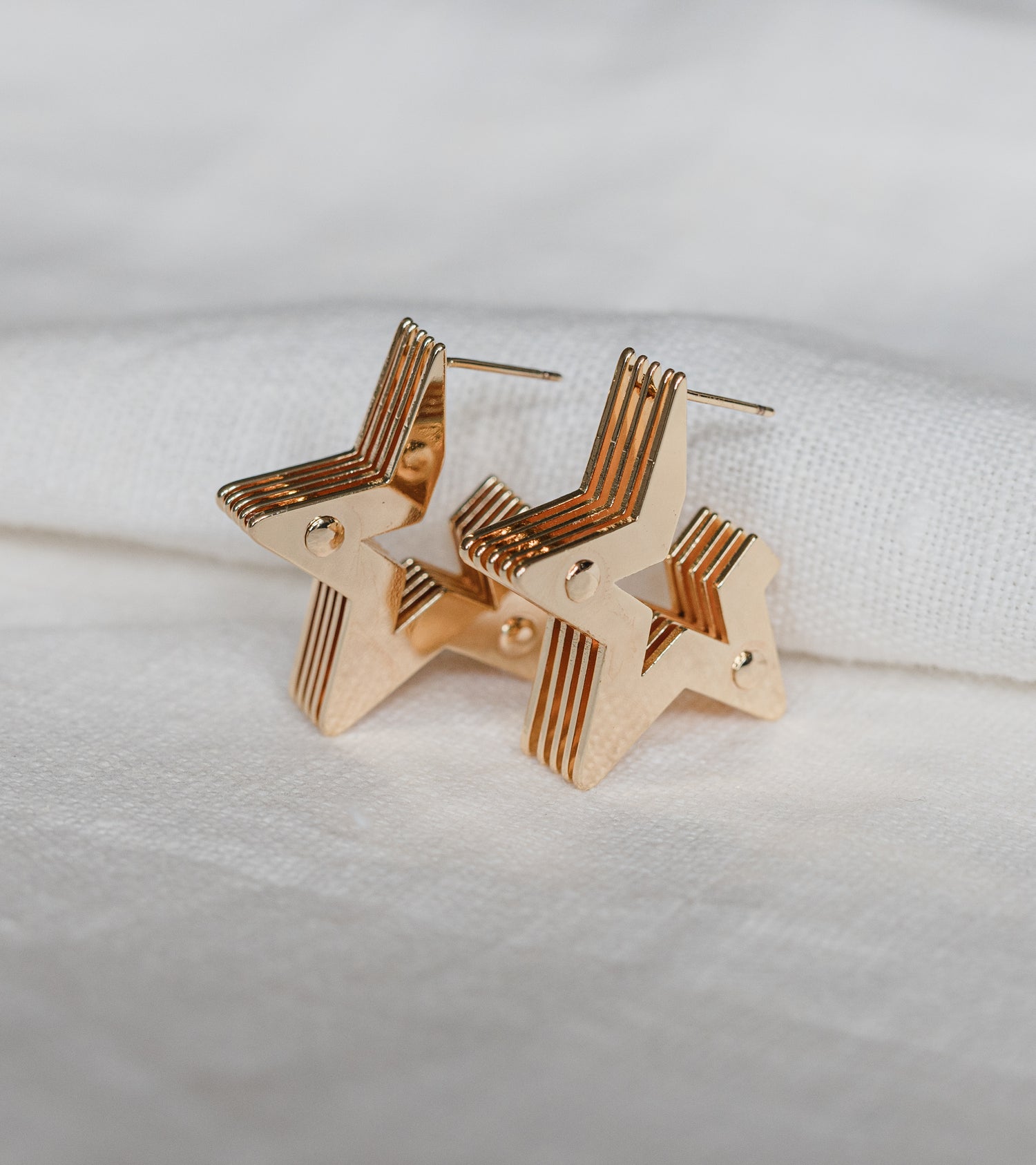 The Nikki
These chunky 18K gold plated stars are perfect for a seasonal tipple. Definitely there to be noticed they will elevate your look with their eye catching gold sparkle without ever being overstated. The perfect transitional earrings for every occasion- I can't stop wearing mine.
£25.50
BUY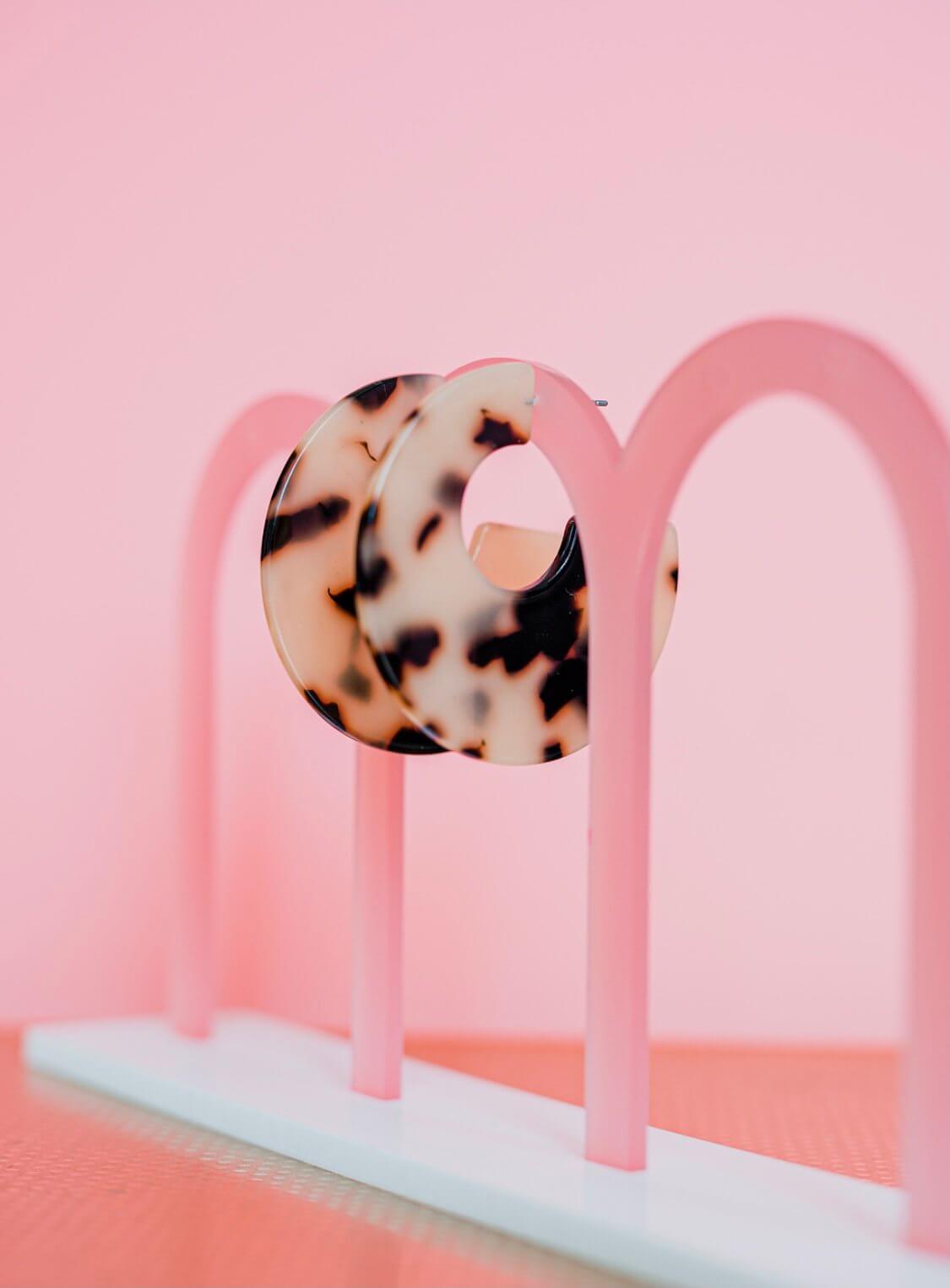 The Matilda
We've chosen the tortoiseshell as our ultimate pick but these chunky hoops are available in 6 vibrant colours. The tortoiseshell definitely has an autumnal feel about it and adds some serious sass style to every look. Lightweight enough to comfortably wear all day it looks just as amazing in the office as it does at the cocktail bar!
£19.95 or 2 for £30
BUY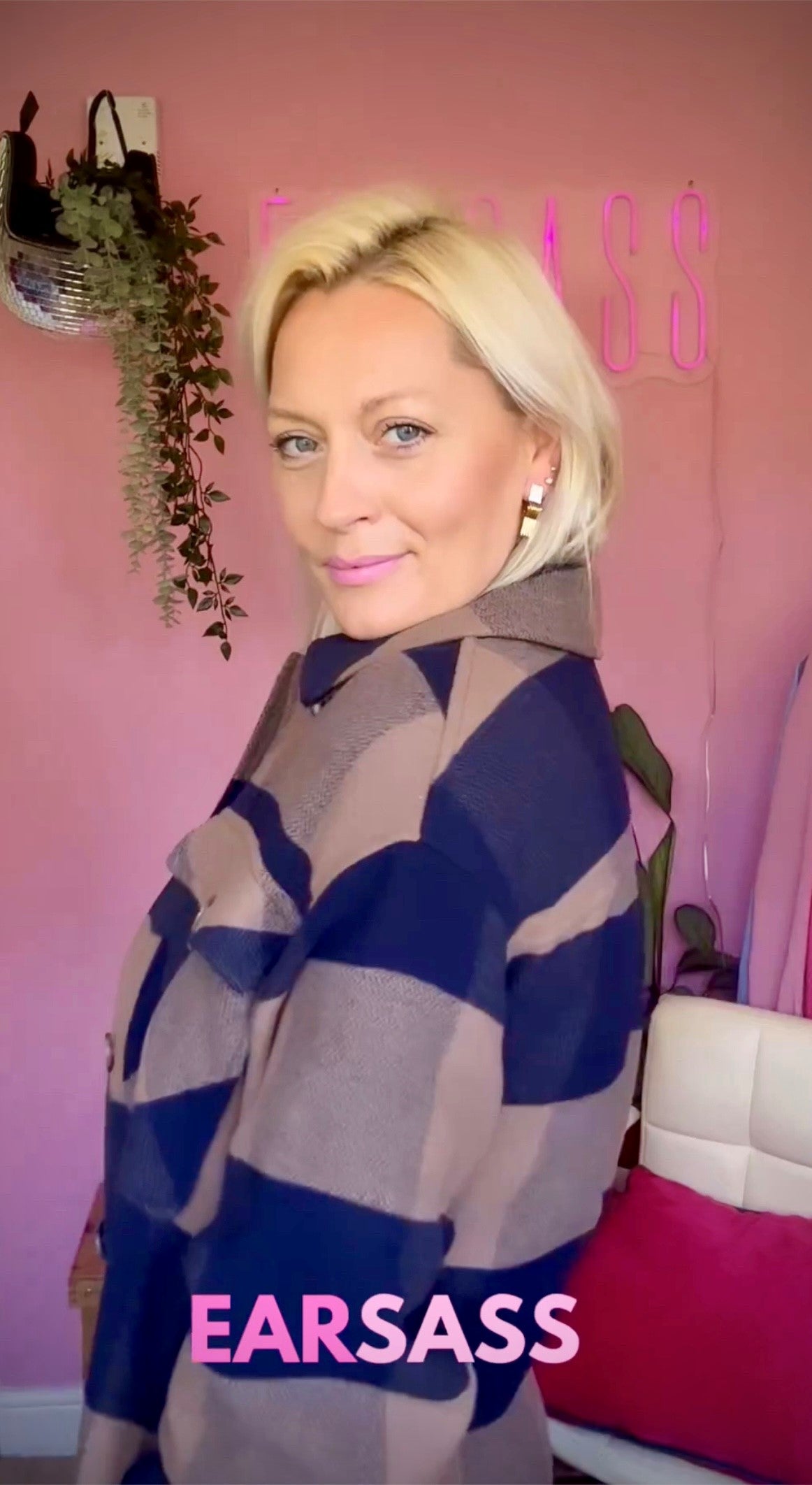 All of us here at SASS HQ and in particular SASS BOSS Sophie are obsessed with this navy blue & camel mix checked shacket from Marks & Spencer. Throw it over a white shirt and you'll look (and feel) ready to be clinking wine glasses in no time- cheers! 
BROWSE M&S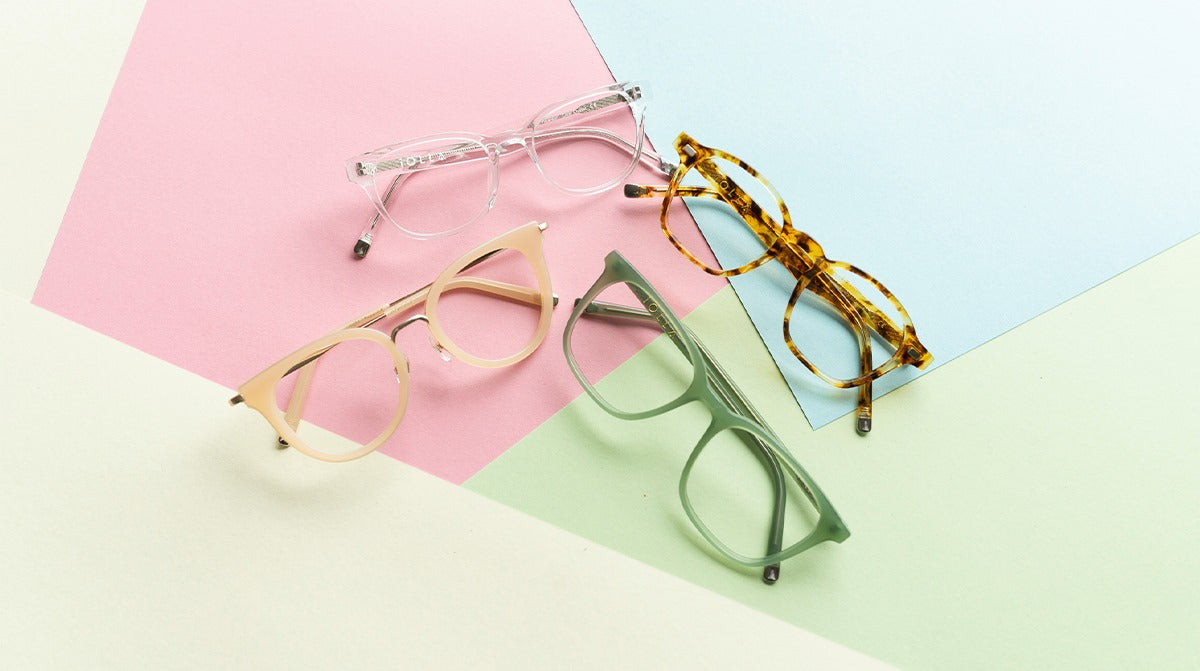 We Are Popping Up With Iolla Eyewear!
We will be popping up in store with the fabulous Iolla Eyewear on the 28th October from 9am-8.30pm. If you're lucky enough to be near the St James Quarter in Edinburgh then make sure you pay us a visit. We are so excited to be showcasing our new party and festive collections so you can get your SASS ready for the holiday season!
ENTER OUR IOLLA & EARSASS GIVEAWAY